23rd-26th September 2015 in Fürth, Germany
The German Delphi Days are the major annual meeting of the German Delphi community. This year the event is taking place for the eleventh consecutive year and still attracts an ever-growing circle of participants.
The workshops are being held from the 23rd to the 25th September organized by the Developer Experts. The main event follows on Saturday, 26th September. The Delphi Days have been extended this year for the first time to a total of four days.
Come and visit our booth at the Delphi Days and let us give us you an insight into our tools and techniques and take advantage of our special offers. ... Details

---
New
IBExpert

Version 2015.06.01 available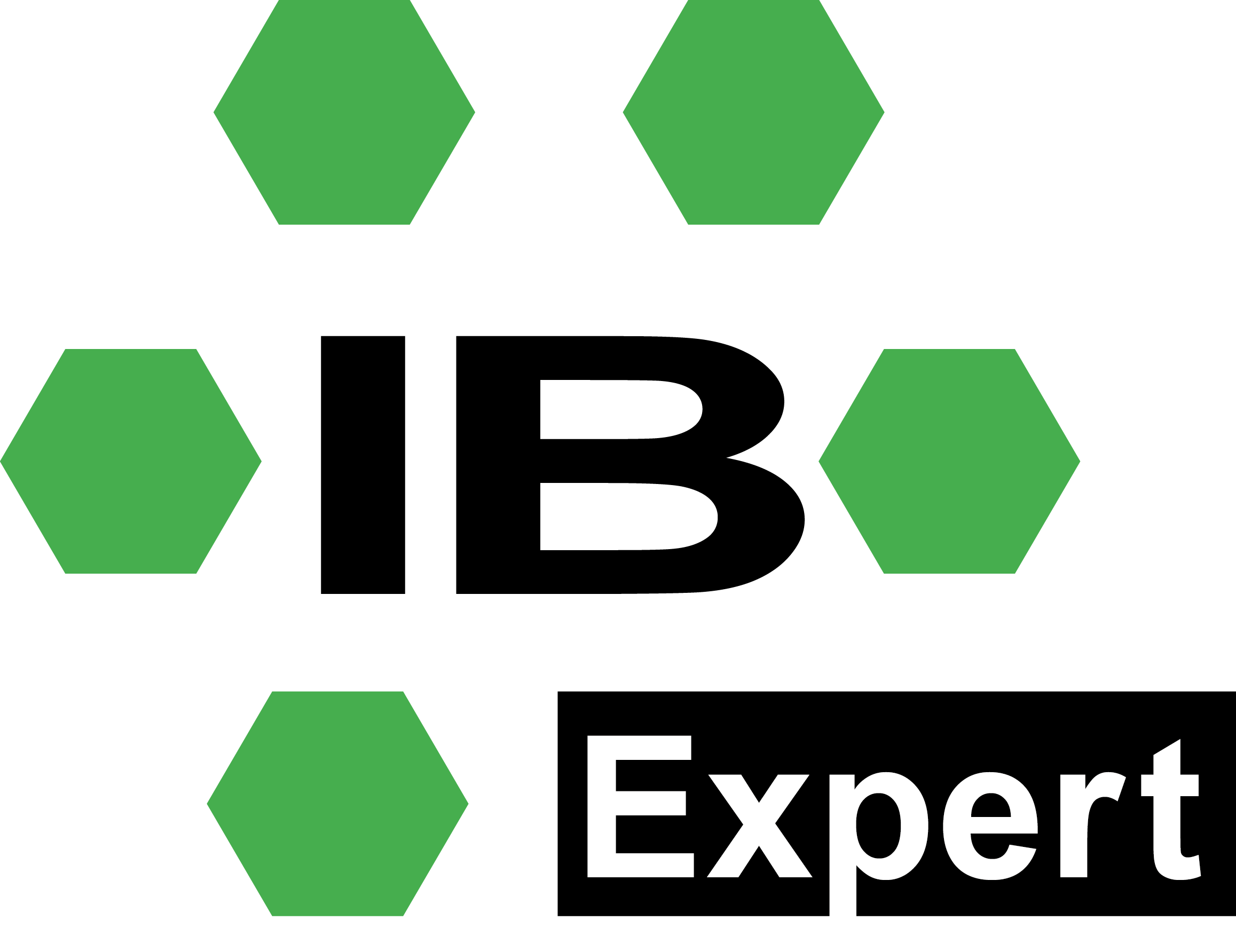 New features include:
Support of online validation (Firebird 2.5.4) implemented: in the Database Explorer and the Table Editor.
Support of REGR_xxx (Firebird 3.0): in the

IBExpert

code editors and PSQL parser.
Firebird 3.0: even more Firebird 3 support, including Database Inside, code editors, PSQL parser and Blob Viewer.
Have you taken a look yet at just how many Firebird 3.0 features are already supported by IBExpert?: Firebird 3.0 features already implemented in IBExpert.
Fully automated update process
As long as you have IBExpert Direct activated in your IBExpert application, you will automatically be informed of all new updates, and automatically directed to the IBExpert Download Center, as soon as they are available. You can find out more about IBExpert Direct in our online documentation.
Important: The free Personal edition was not updated. If you want to use all new functionalities and performance advantages, you should purchase IBExpert full version.
Has your subscription expired? Purchase your

IBExpert

12 month software subscription in our online shop.
Is your license still valid for an

IBExpert

subscription? Check our license conditions here.

---
Firebird performance by numbers ...
by Holger Klemt
Read our newly published white paper: Firebird performance by numbers by Holger Klemt.

---
27th-30th April 2015 in Wardenburg, North Germany
This 4-day workshop for experienced developers offers participants a comprehensive insight, how to become successful using Lazarus as a replacement or supplement for Delphi.

---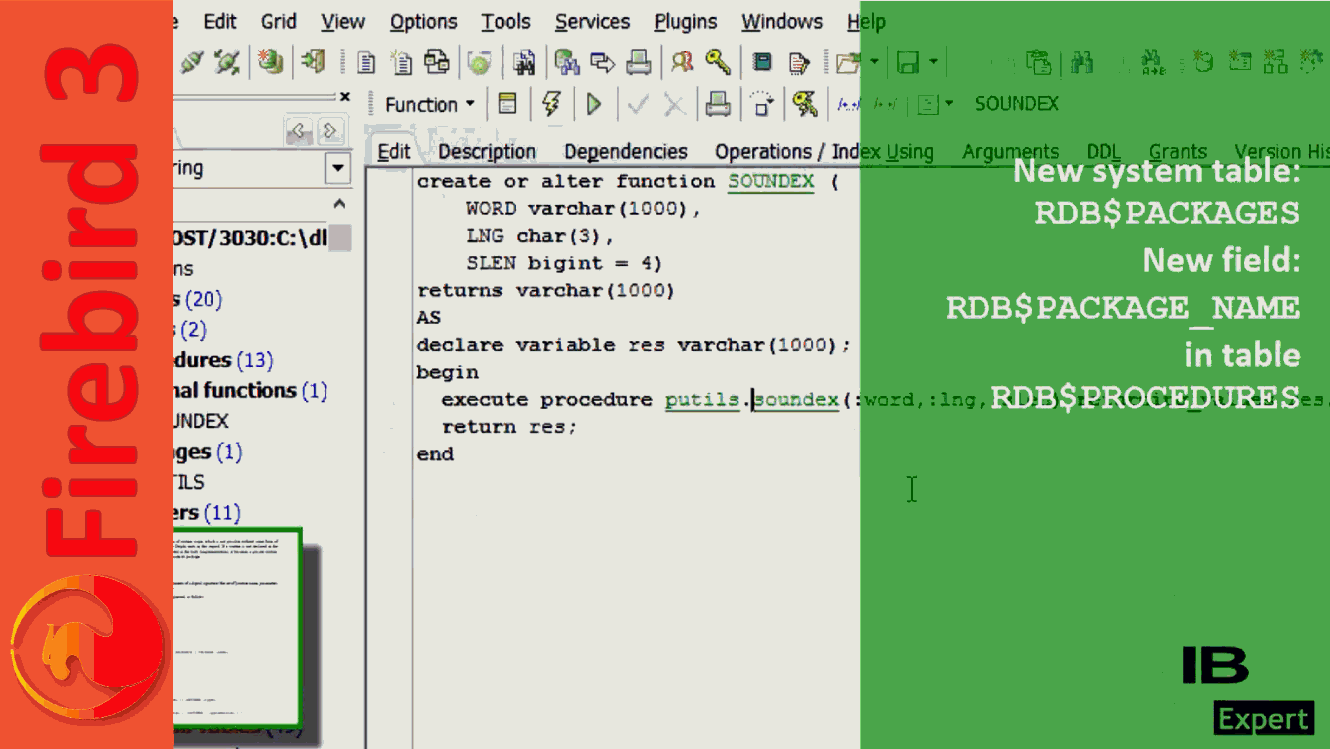 Our second Firebird 3.0
IBExpert

tutorial
Firebird 3.0: Introduction to packages
Firebird 3.0 packages are a new database object type, which allows the logical grouping of stored procedures and functions, similar to Oracle. Firebird 3.0 packages offer you possibilities to make your business logic more modular, offer security features, and facilitate permission management and dependency tracking. View in our Learning Center or on our YouTube channel.
---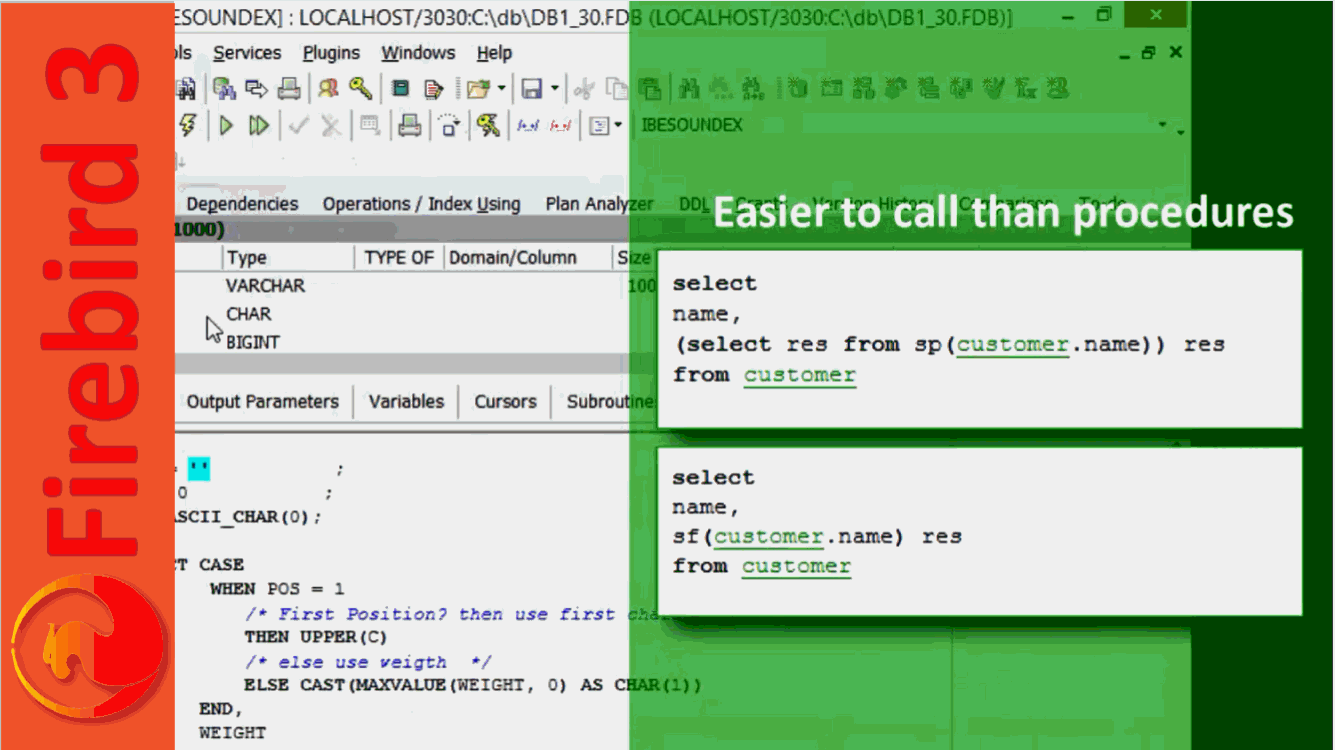 New
IBExpert

tutorial
Firebird 3.0: Introduction to stored functions
This brief introduction to Firebird 3.0 stored functions explains what they are and why you should use them. It also includes a simple example to demonstrate how they work. View in our Learning Center or on our YouTube channel.

---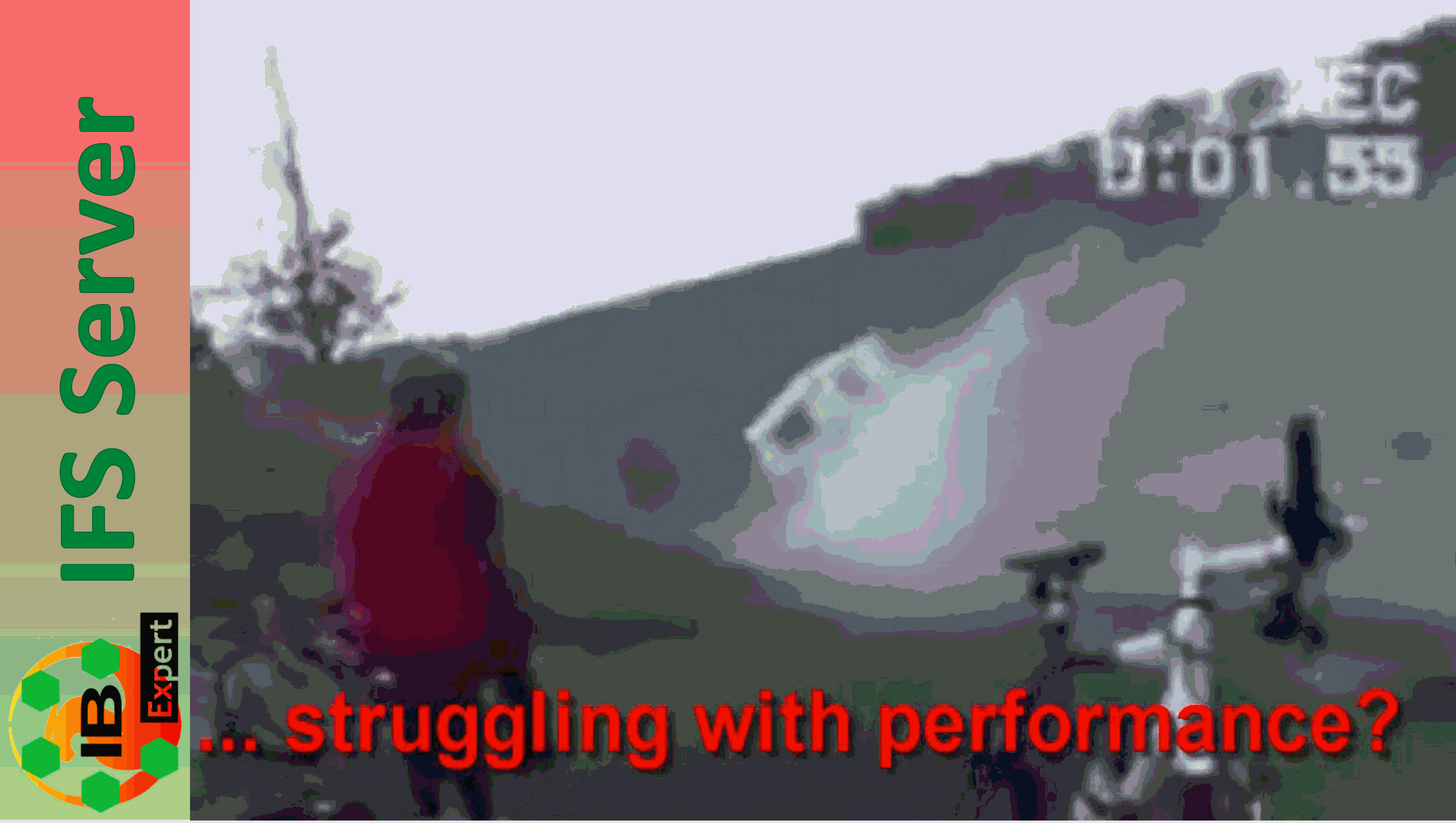 German Firebird and
IBExpert

Roadshow
IFS Server and Performance
Further information regarding our German-language Roadshow can be found on the IBExpert German website.
---
New!
IBExpert

Company Year license

We would like to present our new licensing model: the solution for virtual machines and cloud infrastructure.

Use the IBExpert IDE and IBExpert Server Tools on multiple computers and virtual machines without any hardware-related activation key. Order our IBExpert Company Year license! You can choose between 4 license models. Find out more ...

Trust the database experts for Firebird: IBExpert!

---
Firebird 3.0 Beta 1 release is available for testing
The Firebird Project has announced the first official Beta release of Firebird 3.0 today, the next major version of the Firebird relational database.
This Beta release demonstrates the features and improvements currently under development by the Firebird development team. Download here
Please read the Release Notes carefully before installing and testing this Beta release.
Please note: Beta releases are not encouraged for production usage or any other goals that require a stable system. They are, however, recommended for those users who want to help in identifying issues and bottlenecks thus allowing to progress faster through the Beta/RC stages towards the final release.

---
Why typical Delphi projects often fail ...
A subjective observation by Holger Klemt
Read our newly published white paper: Why typical Delphi projects often fail by Holger Klemt.
---
How to retrieve a corrupt
Firebird/InterBase

® database

Have you ever had the problem that you suddenly cannot open your Firebird/InterBase® database? Firebird won't allow you to back it up, and even gfix cannot solve the problem. Firebird indicates the nature of the problem (e.g. checksum error) and on which database page the problem has occurred, but you can't get at it to take a closer look.

Use IBExpert Database Inside to extract and analyze your database metadata and data, without using the Firebird/InterBase® server or any of their tools at all! See just how easy it is, by viewing our online tutorial: Retrieve corrupt databases using IBExpert's Database Inside.

---
Special offer

IBExpert

Day Licenses!
We have extended our special offer until 1st July 2014: 100 IBExpert Day Licenses for just EUR 55.00 (normally EUR 99.00) when paying using PayPal. You can order directly in our online shop: enter the Promo Code 55555, and this special offer article will automatically added to your shopping cart. Once the PayPal payment has been received we will mail you the invoice and activate the 100 IBExpert Day Licenses to your IBExpert Download Center account.

---
New!
IBExpert

Day License
The cost-effective way to provide support to your customers!
Use the IBExpert IDE whenever and wherever you need it. The ideal cost-effective solution if you offer remote support to your customers, need to repair a database or just want to take a quick look at a Firebird/InterBase® database when you're out and about! ...more

---
IBExpert

has been busy!

Take a look at the current extent of our Firebird 3.0 support: Firebird 3.0 features already implemented in IBExpert.

And here you can view all new features introduced in our regular updates: What's New?
Has your license expired? Purchase your software assurance by mailing your order to sales@ibexpert.com.

---