Main
<< personal edition | site map | resellers >>
IBExpertBenchmark

tool
Compare your database server performance
Have you ever tried to compare the database speed of your Firebird server with new server hardware? Is a XEON Machine better than an Opteron? What improvements can you expect from fast SAS hard disks, RAID controllers or Enterprise SSDs? Is Superclassic really better than Superserver?
We've created a new tool which offers a reproducible speed index for your computer working as a Firebird Server: IBExpertBenchmark!
Differences between the free and the full version:
The free version only works on the local machine and always uses Firebird 2.5 32-bit embedded.
The full version included in

IBExpert

Developer Studio also allows remote Benchmark tests on 32- or 64-bit Superserver, Classic server, Superclassic server, Windows, Linux etc. The Benchmark software is implemented as a 32-bit Windows Software, but it can connect to any remote Firebird Installation.
How to start the benchmark?
Simply unzip the download file and execute IBExpertBenchmark.exe. Important: On a standard hard drive-based machine, the test can take up to 20 minutes!

What does it do?
Based on a demo database, which is created automatically, the benchmarks run approximately 8 million operations (individual insert/update/delete/select statements) using 10 simultaneous processes in 2 runs on databases created with different parameters to demonstrate the impact of the physical drive speed.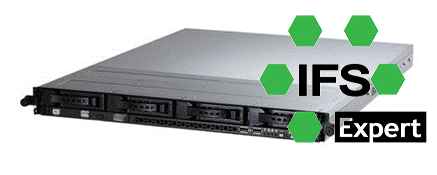 Info: The benchmark is referenced to the performance of our Server IFS X4 3.0, which can be purchased in the IBExpert shop.
The IFS X4 3.0 Server will illustrate a typical performance of 100% for CPU and HDD tests. If your server shows for example 50%, it is slower. Higher values show better performance.
Best values so far are 135% CPU and 285% HDD! Can you beat this? Please send us your results!
Would you like to purchase IBExpert Developer Studio so that you can use the full IBExpertBenchmark and all other IBExpert Tools? Click here to buy now!
<< personal edition | site map | resellers >>