<< IBExpert Developer Studio Company Year Edition | site map | IBExpert Distribution OEM Edition >>
IBExpert

Server Tools

The IBExpert Server Tools can be purchased as individual activations or as reseller packs up to 50 activations (volume discounts are available). Do you need more than 50 activations? Please mail: sales@ibexpert.com for a written offer.

IBExpert Server Tools include IBEScript.exe, IBEScript.dll, IBExpertBackupRestore and the IBExpert Encryption Plugin for Firebird 3 on Win32/Win64, and
Use of the software for an unlimited period of time on the registered computer(s)
Access to the

IBExpert

Download Center to download all new releases during the 12 month software subscription period
Free, hardware-dependent activation codes for the registered computer(s) when submitting the removal code within the 12 month period
If you have a valid software subscription but are not able to submit a removal code, you can remit a service fee of EUR 20.00 (+ sales tax/VAT where applicable) per registered computer to receive a hardware-related activation code. You may order this service using this Share-it link. Please send the new machine code and the new computer name in text form to register@ibexpert.com.
The IBExpert Server Tools does not include the IBExpert IDE.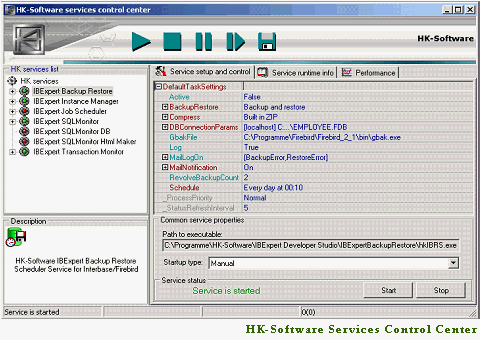 Details of the individual tools can be found here.
All functionalities of the IBEBlock scripting language are also available on registered Server Tool computers, for example, metadata and data comparison, multiple database access, etc.
There are four software editions available:
The full IBExpert Server Tools software conditions can be viewed and downloaded here.
<< IBExpert Developer Studio Company Year Edition | site map | IBExpert Distribution OEM Edition >>