<< IBExpert Developer Studio Company Year Edition | site map | IBExpert Server Tools for Virtual Machines >>
IBExpert Server Tools
An unlimited right to use the software activation on the registered hardware.
Access to the IBExpert Download Center for 12 months to download and activate IBExpert Server Tools.
Includes: IBEScript.exe, IBEScript.dll and the BackupRestore Scheduler.
Please note that we cannot offer any software subscription services as the Server Tools include only a singular download.
IBExpert cannot generate any new hardware-dependent unlock codes:
When moving to a new computer
In the case of a computer defect
If you have made alterations to the hardware or if IBExpert has detected an alteration to the hardware configuration (BIOS, mainboard, hard disk, etc.) and requests a new unlock code.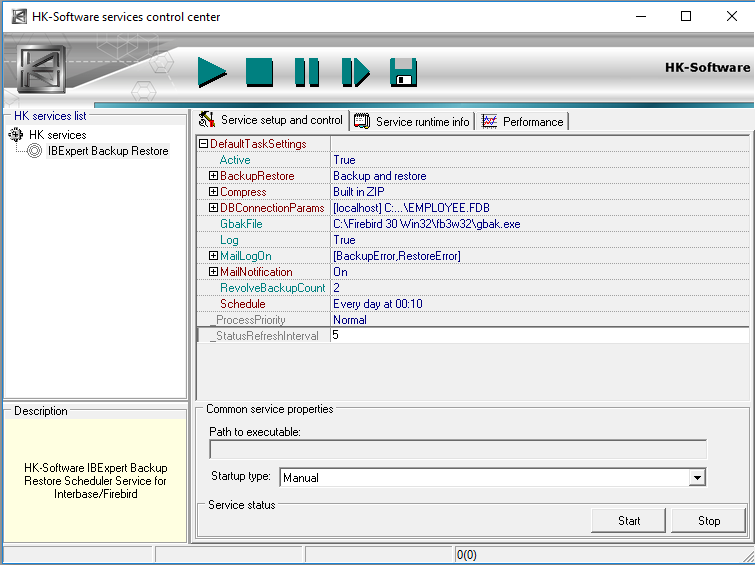 In these cases, you will need to order a further IBExpert Server Tools Edition.
Please always use the current IBExpert Server Tools version, which is available in the IBExpert Download Center.
IMPORTANT for all customers who want to use IBExpert Server Tools on virtual machines or a cloud infrastructure: Please order IBExpert Server Tools for Virtual Machines.
The IBExpert Server Tools does not include the IBExpert IDE.
Details of the individual tools can be found here.
All functionalities of the IBEBlock scripting language are also available on registered Server Tool computers, for example, metadata and data comparison, multiple database access, etc.
There are five software editions available:
TERMS OF USE: IBExpert Server Tools.
<< IBExpert Developer Studio Company Year Edition | site map | IBExpert Server Tools for Virtual Machines >>