<< enterprise license | site map | IBEScript.exe distribution >>
IBExpert

Server Tools

IBExpert Server Tools includes IBEScript.exe, IBEScript.dll and IBExpertBackupRestore. This product does not include the IBExpert IDE!

These tools are vital for typical administration tasks, for example, importing or exporting data from or to any ODBC data source such as MSSQL®, Oracle®, DB2®, IBM iSeries®, Excel®, Access® and so on. Programming a data interface based on this technology between any Firebird/InterBase® and ODBC platform takes just minutes and can also be done by IBExpert employees based on a remote hotline connection. Please mail info@ibexpert.com for further information.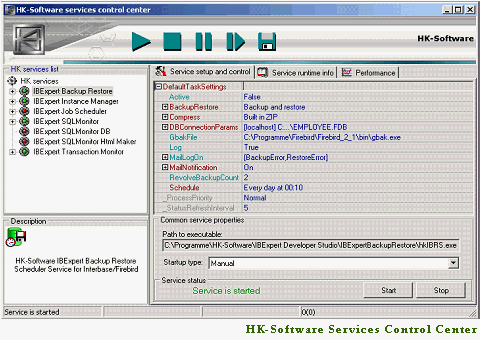 Details of the individual tools can be found here.
All functionalities of the IBEBlock scripting language are also available on fully licensed Server Tool computers, for example, metadata and data comparison, multiple database access, etc.
There are four license models available:
You can find a summary of all IBExpert licenses and prices under All products & prices. All our products can be purchased in our online shop or by email to info@ibexpert.com. Details of purchase and payment options can be found here. If you have any further questions please mail info@ibexpert.com.
All reseller licenses must be downloaded and activated within the 12 month validity period.
If you only want to distribute IBExpert scripts with your application, consider the IBEScript.exe Distribution License or the IBEScript.dll Distribution License.
The full IBExpert Server Tools license conditions can be viewed and downloaded here.
<< enterprise license | site map | IBEScript.exe distribution >>